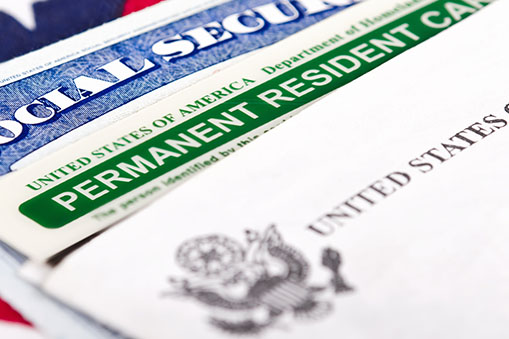 Consular processing is the most common path for American citizens and lawful permanent residents to apply for green card status for family members living abroad. With years of experience working with Americans globally, our attorneys will support you and your family throughout the entire journey to U.S. residency status.
We begin by assisting with the preparation of your petition on Form I-130 and gathering the necessary supporting information and documentation. We will serve as your point of contact with USCIS, the National Visa Center, and the US embassy or consulate abroad, as your case moves through the immigrant visa process. We can arrange for interpreters and translations as necessary.
Most importantly, our attorneys consult with you and your family via phone and videoconference to prepare for the important interview with consular officials in your family member's home country. Understandably, this can be a highly stressful time given the formality of the interview and the amount of discretion consular officials wield. Preparation is important as you, as the petitioner, are generally not permitted to attend this interview with them. We will work to make certain that your family member is fully prepared, and all questions are answered so that he or she can approach the interview with confidence.
For spouses, parents, and unmarried children of U.S. Citizens (immediate relatives), consular processing can take approximately 10-18 months from the filing of the I-130 petition with USCIS through the issuance of the immigrant visa from the embassy. For other relatives the entire process may span many years. Our team's diligent efforts will ensure that you encounter no missteps or unnecessary delays in this lengthy journey.